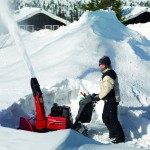 Snow Removal
P.C.U. Enterprises Lawn & Grounds Maintenance offers Snow Removal services to discerning customers. We serve Biddeford, Saco, and surrounding York County communities in Southern Maine. Snow services include plowing of driveways and front of mailboxes. Salt / Sand mixture is also applied to residential customer driveways. This service is provided to improve traction after freezing rain or thaw & re-freeze conditions.
Why Choose Us For Snow Removal?
We've been in the Lawn & Grounds Maintenance business going on thirty five years. Never forget that experience matters when it comes to snow removal services. We recommend those requiring our services call early. This is due to the fact that we take on a limited number of customers annually.
Experience has taught us that many consumers gravitate to the lowest price for snow removal services. Many regret it when the low-ball price often times results in poor service. This is unfortunate – since we often get calls from dissatisfied customers. Many seek service in the middle of a major storm because the low price ends in frustration. A major storm can be the worst time to secure snow removal services. Most reputable well established contractors are generally booked for the season.
It's not uncommon for consumers to call for snow removal services when the weatherman predicts a major storm. Perhaps some believe we will have a mild winter and not require such services at all. This approach to save money usually proves to be not so wise at all and rather foolhardy.
Who Is Our Customer?
We at P.C.U. Enterprises Lawn & Grounds Maintenance have been blessed with wonderful, loyal, and discerning customers. They know our livelihood is demanding and choose to support us because we work hard for them. Our customers appreciate that we often work in harsh conditions to service their snow removal needs.
Service Areas:
P.C.U. Enterprises primarily offers Snow Removal services in Biddeford, Saco, and surrounding York County communities. Call us if you are ready for good old fashioned no nonsense service. Remember, with P.C.U Enterprises Lawn & Grounds Maintenance – the owners are always on the job!
Call us Today at (207) 499-2617 or (207) 205-7469