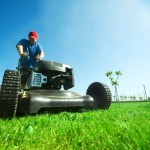 Lawn Care Services Kennebunk Maine
Lawn Care Services Kennebunk Maine is only one of many communities served by PCU Enterprises. Other communities like Kennebunkport, Wells, Biddeford, Saco, Buxton and other areas in York and Cumberland Counties are served by PCU Enterprises.
We have served Kennebunk and other Southern Maine communities for over 34 Years! We are proud to serve the discerning Lawn and Landscape customer in Kennebunk Maine. P.C.U. Enterprises Lawn and Grounds Maintenance offers a full range of services dedicated to Lawn Care Kennebunk Maine.
Lawn Care Kennebunk Maine Services
Grass cutting & trimming
Fall grounds cleanups
Spring grounds cleanups
Fertilizer programs
Lawn over-seeding
Lawn renovation
Dethatching of lawns
Edging of beds
Downed tree removal
Weeding garden beds
Lawn Care Services Kennebunk Maine – Landscape Services
Mulching garden beds
Garden Installations
Specialty Services:
Bushmaster Intuitive Pruning and Trimming:
Beneficial Insects
Lawn Care Services Kennebunk Maine – And Other Communities
Service Areas:
Biddeford
Saco
Old Orchard
Scarborough
Kennebunkport
Wells
Sanford
Springvale
Alfred
Waterboro
Buxton
At P.C.U. Enterprises the owners are on the job. We are a husband and wife team who prefer to remain small in order to offer "Good Old Fashioned Service" for our customers. We have no day laborers, part timers, or inexperienced help. We have no interest in the pursuit of such a compromise for our business since we are such sticklers for quality.
Have you experienced any of the follow involving Lawn Care – Kennebunk Maine?
1. Workers so laid back their falling down
2. Pickup trucks held together by duct tape and bungee cords
3. Equipment so old and out of date that it should be displayed at the Smithsonian Institute
4. Service personnel that refer to you as dude, bud, or Mack
5. Personnel who show up between binges
Kidding Aside – Call us if you miss service the way it used to be, Quality work as it should be, And fair prices for all concerned
(207) 499-2617 or (207) 205-7469