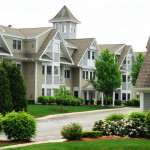 Lawn Care Saco Maine Serving York And Cumberland County 35 Years!
PCU Enterprises Lawn and Grounds Maintenance providing Professional Lawn Care Saco Maine services. Working in Southern Maine Communities Since 1984!
We at PCU Enterprises Lawn and Grounds Maintenance have provided professional Lawn Care to Saco Maine for many years! So; we are willing to earn your trust and confidence.
Some of our best Lawn Care customers through the years have been Saco Maine customers. Also, some of the most beautiful landscapes we maintain are in this city.
We have found that our Lawn Care customers in Saco Maine take pride in their properties. Moreover; beautifying their yard and enhancing their neighborhoods is gratifying.
You may take a look at our Home Page [HERE]

Lawn Care Services Offered to Saco Maine
Here are just some of the services offered to customers in Saco Maine: Professional grass cutting and trimming. Also; fertilizer programs tailored to maintain the investment in their lawns. This service brings out a turfs best color, thickness, and overall health. Moreover; we offer both organic and straight fertilizer options. And have no interest in using pesticides or herbicides that harm the environment.
Some of our specialty services also include dethatching. Because; this ensures a lawn is breathing correctly and absorbing water and nutrients effectively. Dethatching also assists turf by avoiding certain diseases. Since a mat of thatch can create problems if left unchecked. Furthermore; a lawn choking from excess thatch will begin to suffer if not addressed in time.
Many of our Lawn Care customers in Saco Maine also enjoy the benefit of annual over-seeding. For this service builds firm, dense turf if done annually. Furthermore; if performed on a routinely scheduled basis this service also helps to crowd out weeds naturally.
Many of our Lawn Care customers in Saco Maine also have edges. Also; we often mulch their garden beds. We have also serviced many types of shrubs over the years. Moreover; We frequently receive requests for our unique and original BushMaster intuitive pruning and trimming method. This innovative and exceptional service has been well received. In fact; we've observed our competition attempt to duplicate our way for their customers throughout Southern Maine.
Want to focus on Lawn Care services? See our sister company [HERE]
Thank You – Saco Maine for placing your faith and trust in our Lawn Care skills through the years!
1,614 total views, 3 views today