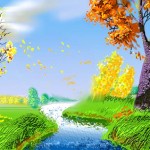 Fall Cleanup – Biddeford, Saco, Kennebunk, Wells Maine
Fall Cleanups: We at PCU Enterprises Lawn and Grounds Maintenance offer Professional Fall Cleanups. Service areas include: Biddeford, Saco, Kennebunk, Kennebunkport, Wells, and Greater York County Maine. Thirty four years of hands on experience ensures quality and reliability.
A Reputation For Quality And Efficient, Meticulous Fall Cleanups 
PCU Enterprises Lawn and Grounds Maintenance has developed a reputation for quality work. Our Fall Cleanups are thorough, efficient, and meticulous. If you reside in Biddeford, Saco, Buxton, Kennebunk, Kennebunkport, Wells we welcome your call. We service most any area in Greater York and Cumberland County.
Professionally Equipped
We are professionally equipped to service the smallest lot to Estate and Commercial properties.
You Know You Need To Call Us If…
Your neighbor gives you the hairy eyeball because he repeatedly removes leaves blown over from your side
The fire marshal posts a notice on your door stating your creating a neighborhood fire hazard.
Storm drains near your home repeatedly get plugged up – and you observe Noah's Ark floating by your home.
The leaves in your yard are so high that rodents have set up residence.
You can jump from the highest peak of your home into your pile of leaves without harm.
The weather service predicts a snow storm.
Chipmunks demands to move in because they cannot get their acorns beneath your mountain of leaves.
When To Call Us For A Fall Cleanup
Seriously… It's always best to call PCU Enterprises early if you require Fall Cleanup Service. Calling us when leaves have begun to change color and are falling will ensure prompt service. Waiting until your knee deep in leaves is ill advised. Doing so adds needless labor intensity and additional cost to the job.
Call Us Today At: (207) 499-2617 or (207) 205-7469