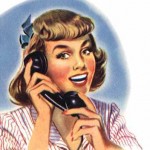 Contact
Contact – Please take a moment to fill out the form provided below or contact us by phone for your convenience …
Making contact with us is the first step towards building and maintaining your lawn and landscape. PCU Enterprises Lawn and Grounds Maintenance was established in 1984. That is 34 Years of service in the Lawn Care business! We at PCU Enterprises Lawn and Grounds Maintenance bring much experience to our customers and believe this has value.
We trust we can provide services that will prove to be a good investment for you. Our focus is to create a Lawn and Grounds you will be proud of. Your lawn care needs are important to us, but you won't know that until you give us a try. Please be assured we aim to respond to your request in a timely fashion.
We Understand That You Have Choices
We understand that you have many service providers to choose from. The market has been flooded with Lawn Care businesses since the inception of  PCU Enterprises 34 Years ago. We have observed many such businesses attempt to emulate our services and business model in general.
We have even observed some competitors utilize portions of the language in our name. Many have also made an attempt at duplicating some of our "Original" service concepts. It has been said that when others attempt to copy a trailblazer, it is the greatest form of flattery. While that may be so, it is important to remember that there is only one PCU Enterprises Lawn and Grounds Maintenance. It is our desire to secure wise and discerning customers that accept no substitutes. It is our desire to secure customers who refuse to hire the "knock off" service provider in order to save a few dollars.
We don't pretend to be a perfect fit for all consumers. Rather we seek customers who know quality and originality when they see it. It is our hope that you will do your homework and sift through your choices carefully. We invite you to explore our website and hope you will discover the value that 34 years of service brings to our customers.